14 Best Hotels in Dallas
May 15, 2020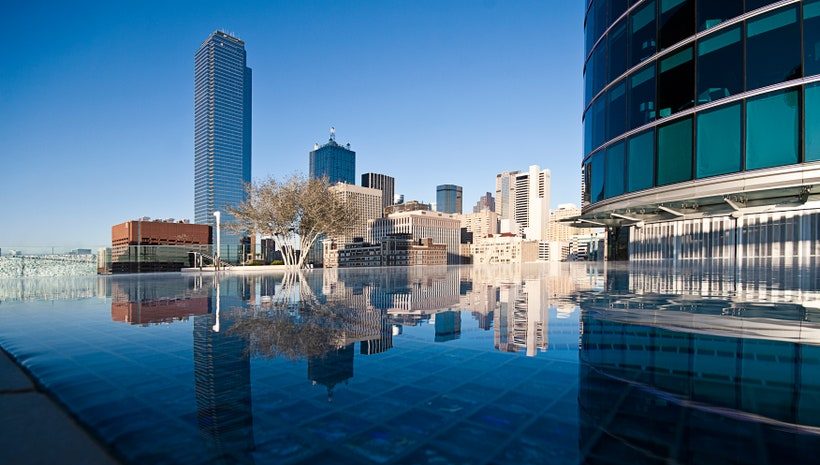 by DIANA OATES
Omni Dallas Hotel
$$ | RCA 2017
With 1,000 rooms and a direct connection to the Dallas Convention Center, this hotel is a hive of activity. The weekday crowd is mainly business and convention travelers, but on weekends you'll likely to spot decked-out visitors heading to one of the ballrooms for a charity function or wedding. If you are on a budget and looking for a downtown Dallas hotel, this is a top choice due to its wide selection of restaurants and proximity to major city attractions.
Rosewood Mansion on Turtle Creek
$$ | RCA 2018
Sequestered deep within the trees of the Turtle Creek neighborhood, this glamorous hotel immediately throws off sophisticated, old Hollywood vibes. The Mansion Bar is as sexy as they come and features live music (Thursdays, Fridays, and Saturdays), fantastic cocktails, and delicious snacks. The Mansion Restaurant is an iconic Dallas dining destination and its romantic atmosphere is hard to beat, not to mention the tortilla soup is legendary and has been a menu staple through every iteration of chef and concept. The Rose Buds program also makes this a particularly family friendly stay for a luxury property with amenities like wireless baby monitors, babysitting services, children's menu at a restaurant where you wouldn't expect to find one.