15 Best Hotels in D.C.
July 10, 2018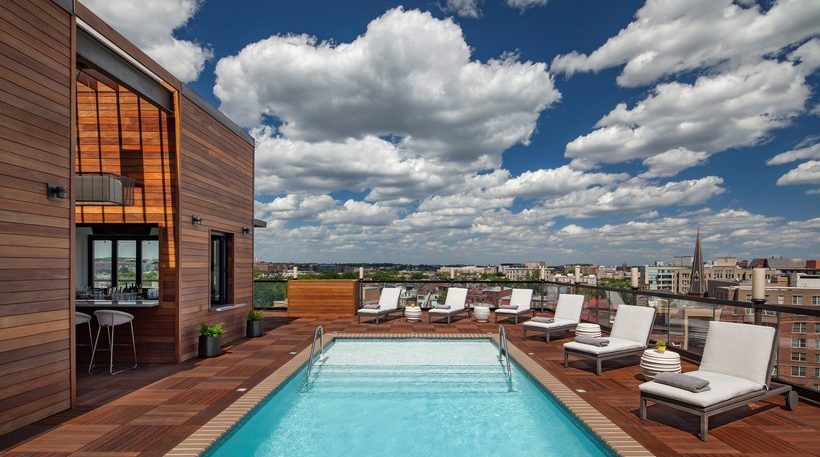 by LAURA RATLIFF
Kimpton Mason & Rook Hotel
$$ | RCA 2018
Kimpton has no shortage of D.C. properties, but Mason & Rook in the city's downtown earns bragging rights as our favorite. The vibe is decidedly distinguished, like the digs of a funky but well-bred beau: Walk in to the lobby, and you're hit with a full-frontal bookshelf, set against an inlaid wood wall and accompanied by soft, sturdy woolen armchairs, perfect for reading the Sunday paper. With a sleek residential feel (it was formerly an apartment building), Mason & Rook's 178 guest rooms are larger than many other options in town. Popular dining and drinking spots on-wite round out the offerings—and explain why you're just as likely to rub elbows with a local as an out-of-towner when you sit down for a drink or a bite.