Kimpton Banneker Readies for DC Debut
April 20, 2021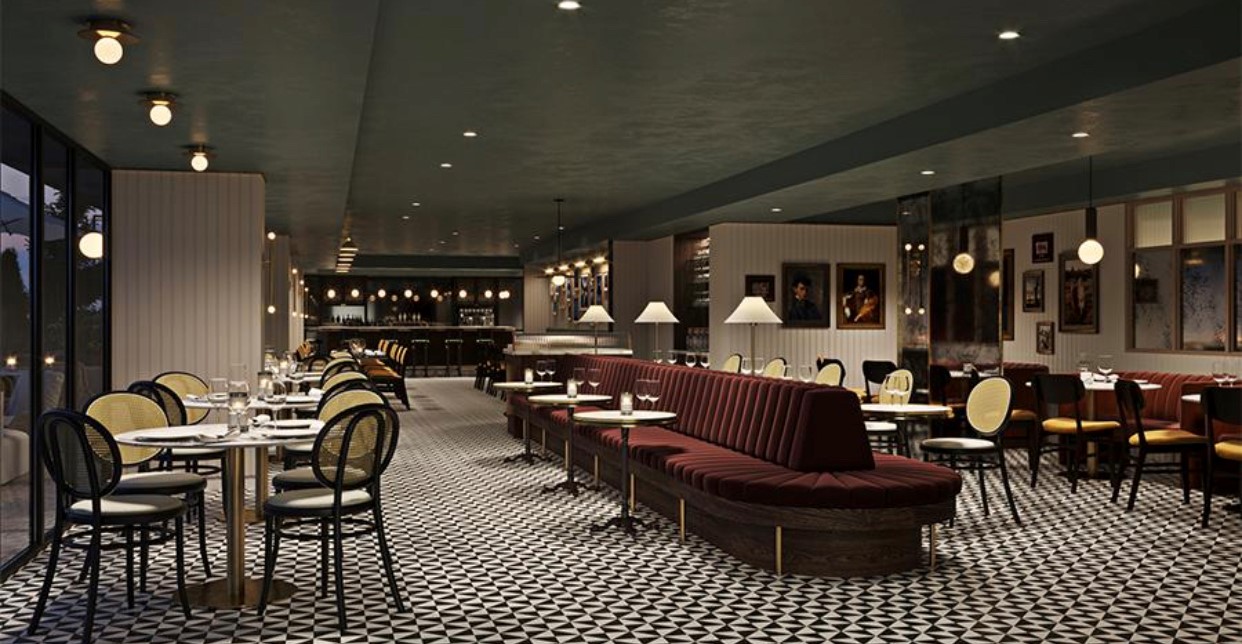 Mason Studio revamped the former Kimpton Rouge into an artful homage to the city
Words by: Will Speros
Set for a May debut, the 144-room Kimpton Banneker Hotel is set to open this May, courtesy of Toronto-based design firm Mason Studio. Housed within the former Kimpton Rouge along Embassy Row, the $20 million renovation features a narrative inspired by DC's history and rich urban culture.
The hotel nods to Black innovator Benjamin Banneker, who identified the meridian line that is now 16th Street (and where the hotel is located) in DC. "Our design approach considers the unique characteristics that make up a city to provide a hotel experience that celebrates local art and culture to create a sense of place," says Mason founding partner Stanley Sun. "The interior design communicates a narrative of Washington's history, monumental architecture, and contemporary culture to offer a guest experience that is both reflective yet a unique interpretation of the city. The overarching expression is a design that is sophisticated minimalism."
Spread across 10 stories, the Banneker will infuse local character through a curated art collection that reflects the city's globally informed spirit. Walnut and plaster walls offer a sense of timelessness throughout and continue to the spacious guestrooms, which are accented by subtle curves and rich tones that establish a soothing respite from the hustle of the city. Lighting and architectural details inform guests how to move through the space. "As guests walk through the hotel, there is a fluctuation of light to dark that transports guests from one experience to the next," adds fellow founding partner Ashley Rumsey.
F&B spaces include the modern French bistro Le Sel and rooftop bar, Lady Bird. Named after former first lady Claudia Alta "Lady Bird" Johnson, it features an avian mural by local artist Meg Biram and one-of-a-kind views of the city.