W South Beach to reopen in November after $30M renovation
November 5, 2020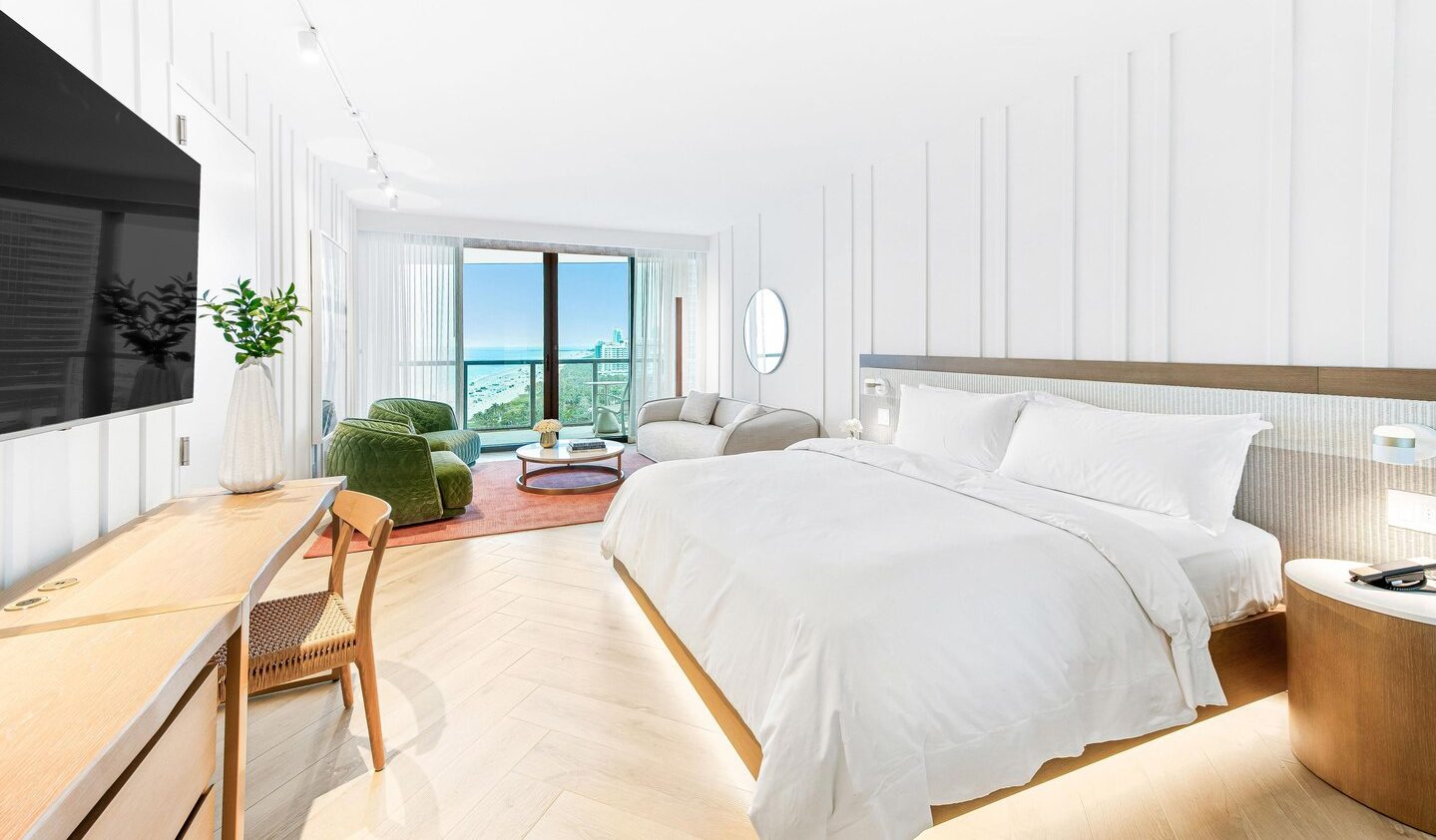 By Matthew Arrojas – Reporter, South Florida Business Journal
The 408-room W South Beach hotel is set to emerge from an eight-month renovation on Nov. 18.
The hotel at 2201 Collins Ave. in Miami Beach closed in March for a $30 million renovation that refreshed all of the hotel's guest rooms and created the new Away Spa. The hotel had 354 rooms before the renovation.
The W South Beach originally opened in 2009. David Edelstein, owner and developer of the hotel, said in a statement that after more than a decade, it was time the hotel received a facelift.
"Since [we opened], Miami has evolved into a cosmopolitan center with a thriving culinary scene, world-renowned architecture and leading cultural institutions," Edelstein said in a statement. "Our renovation reflects that evolution and will set the tone for a new decade where W South Beach remains a leader in luxury hospitality and continues to be recognized as one of the great hotels of the world."
In addition to redesigning all the hotel's guest suites, the renovation also added new room categories: the Queen Studio and Fantastic Suites.
The new $5 million, 9,000-square-foot Away Spa addition includes seven treatment rooms, a couple's suite, dedicated manicure/pedicure stations, a spa lounge and an outdoor terrace.
The hotel's pool deck received some minor changes with the installation of new cabanas surrounding the pool.
Meanwhile, the W South Beach's food and beverage options Mr. Chow, RWSB and Irma's have not been changed.
Miami Beach-based architecture firm Urban Robot Associates designed the new changes at the hotel.