Embassy Suites at the Chevy Chase Pavilion
Washington, D.C.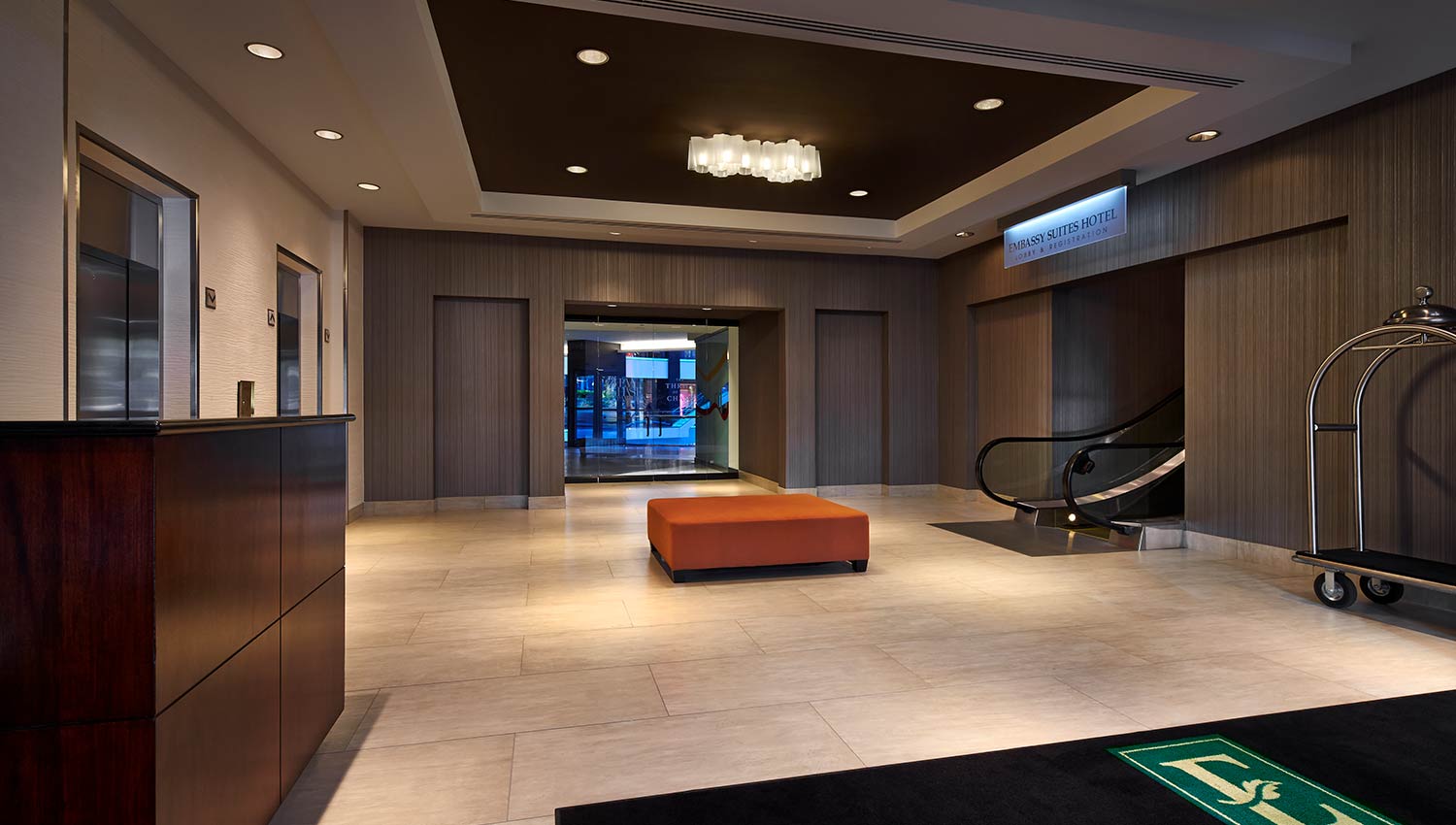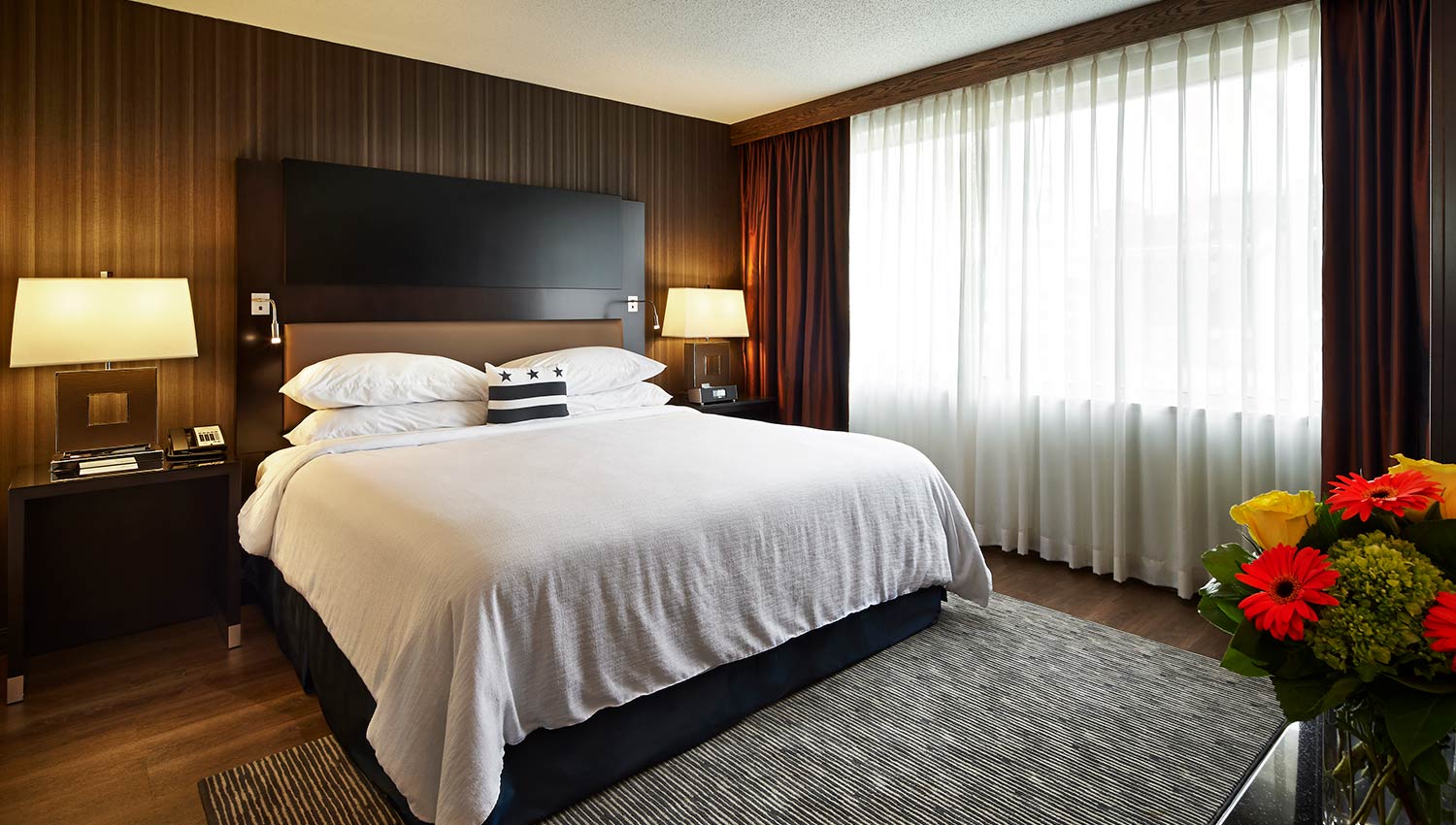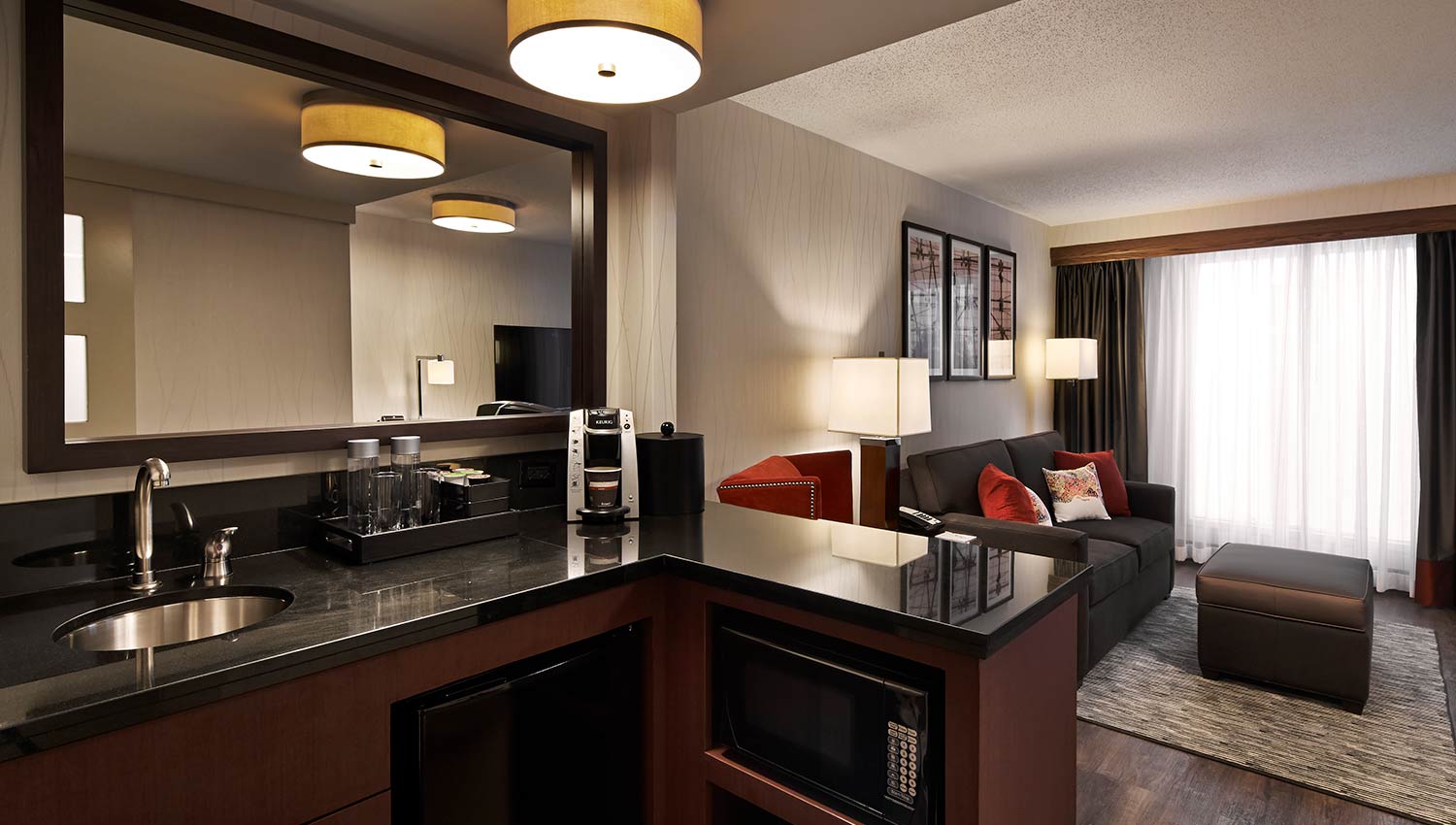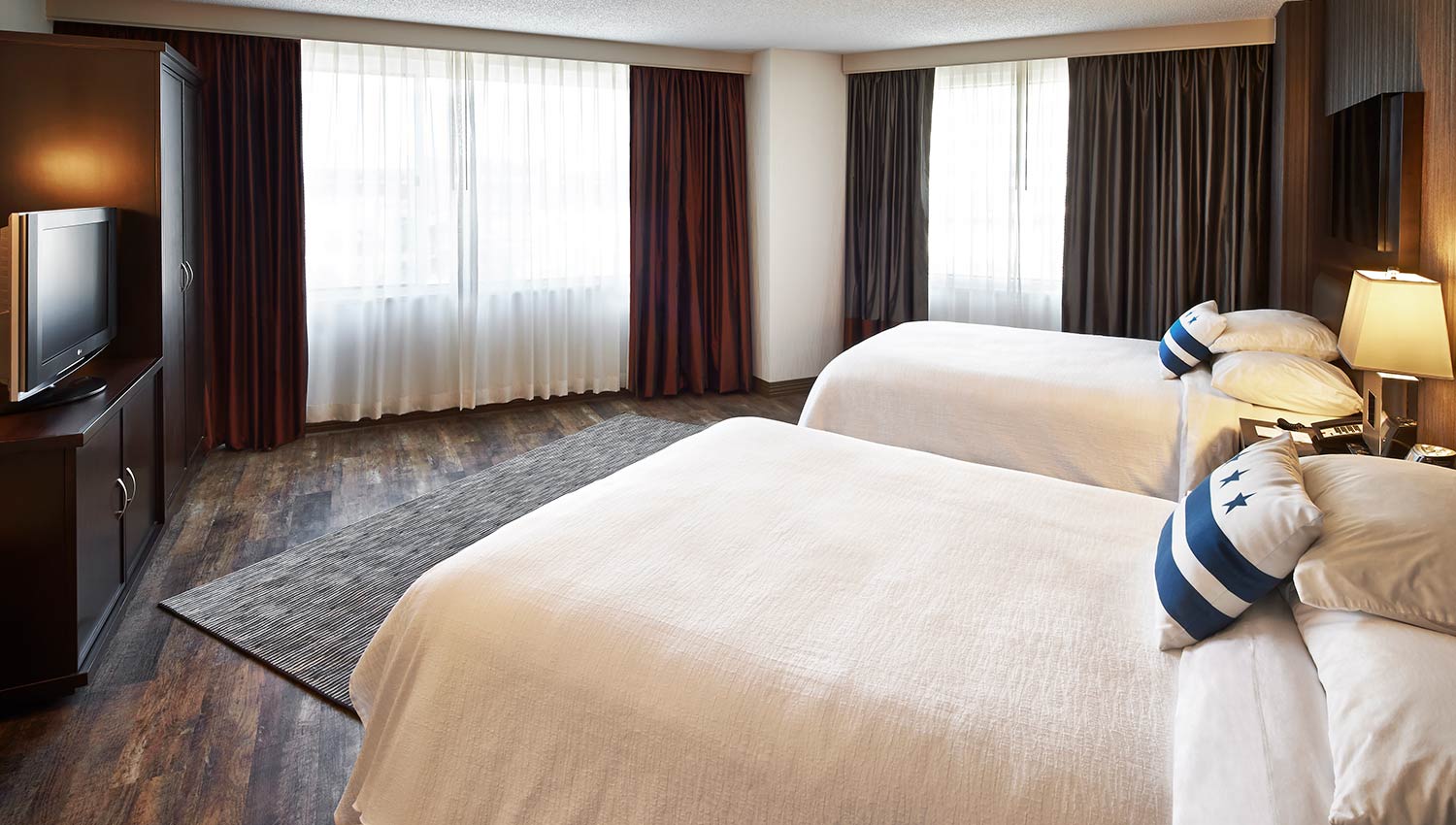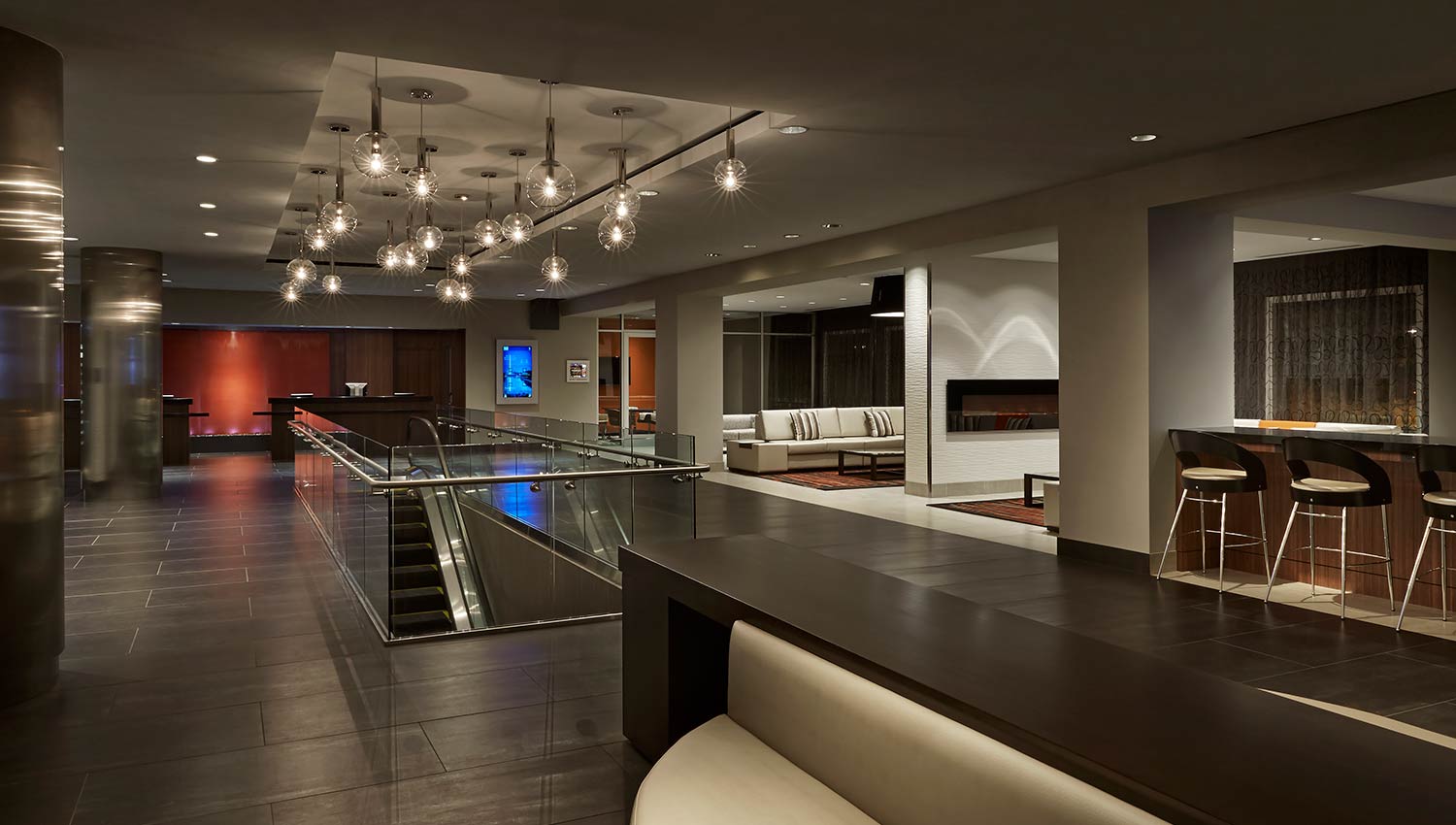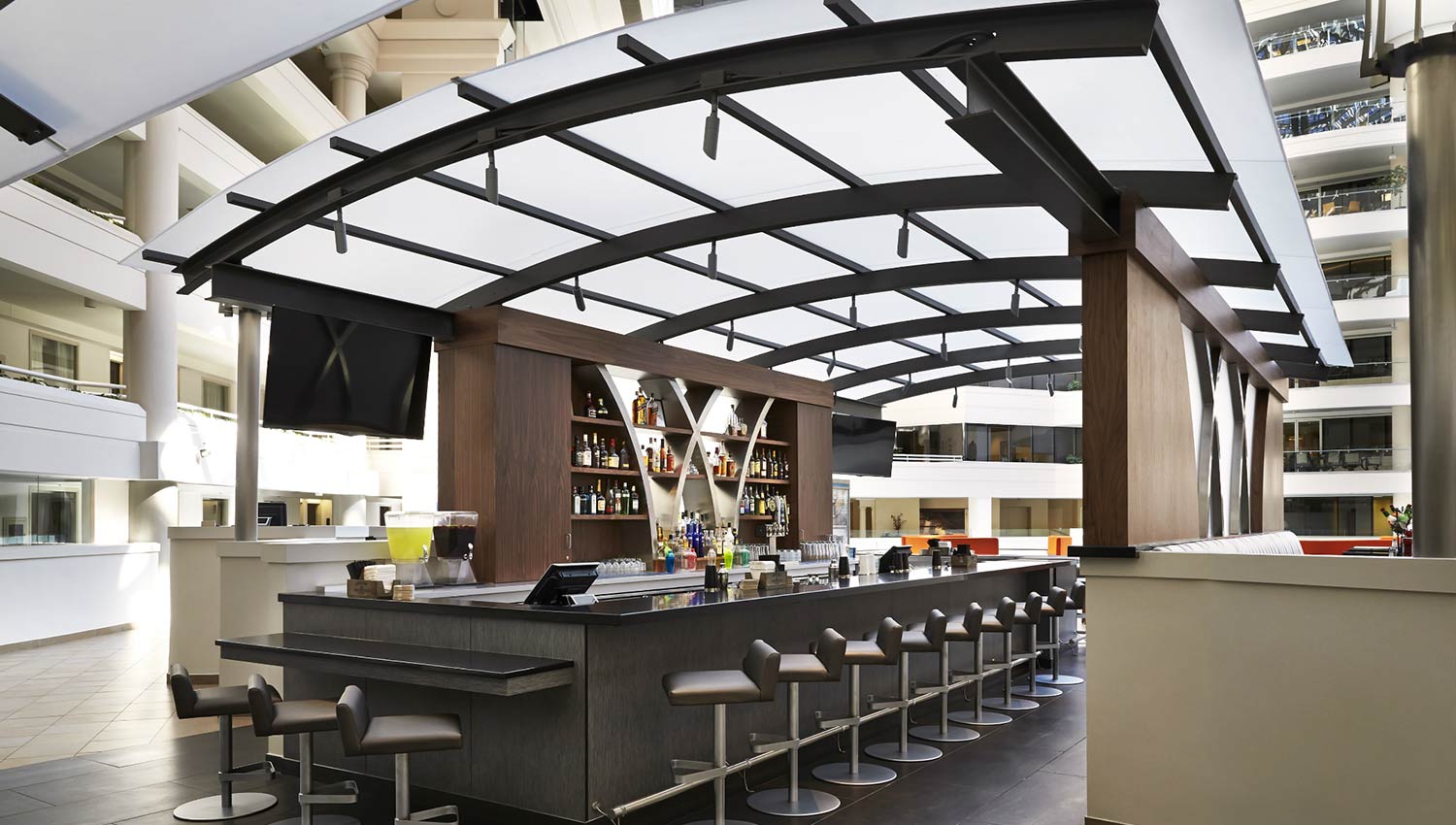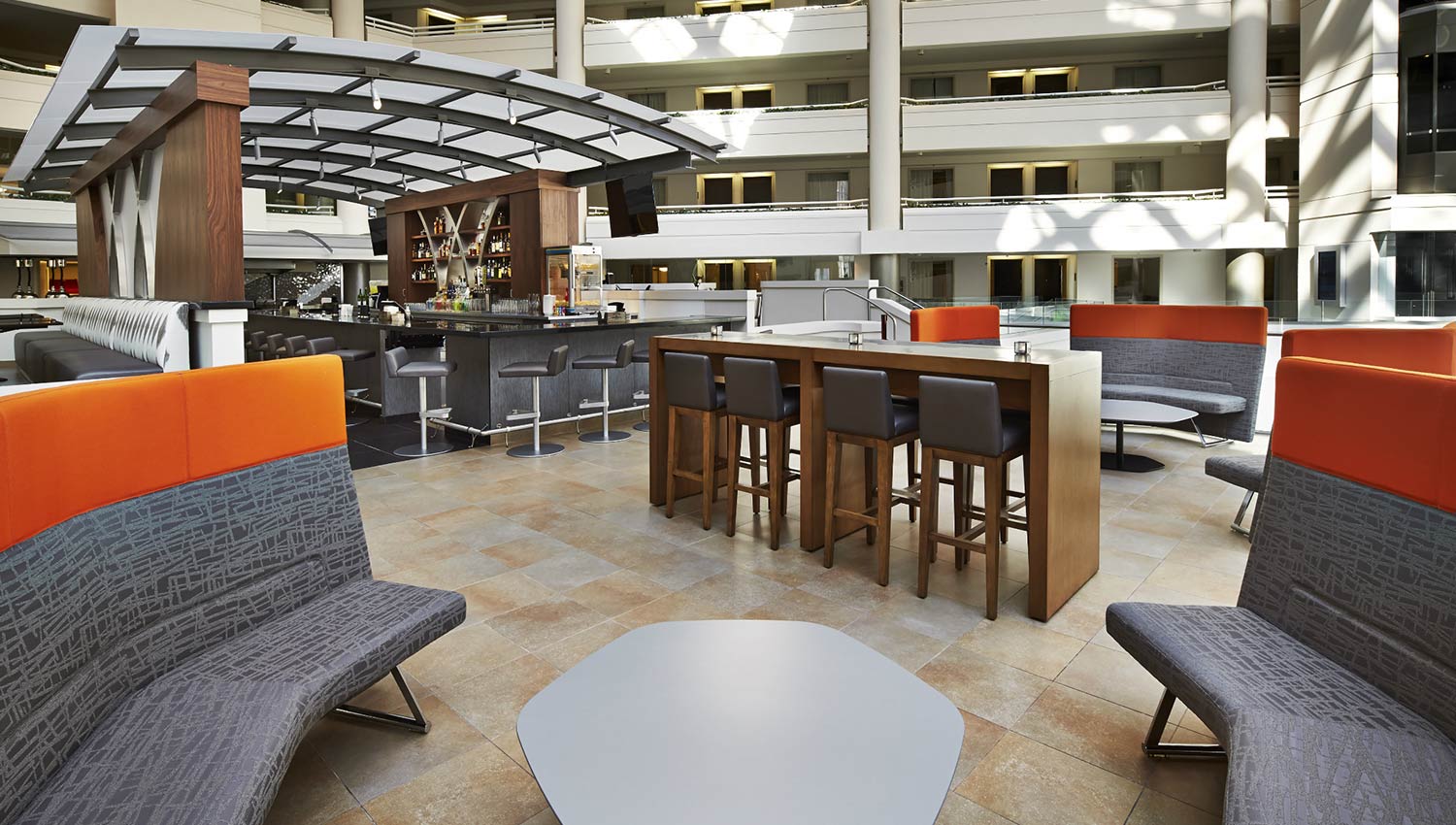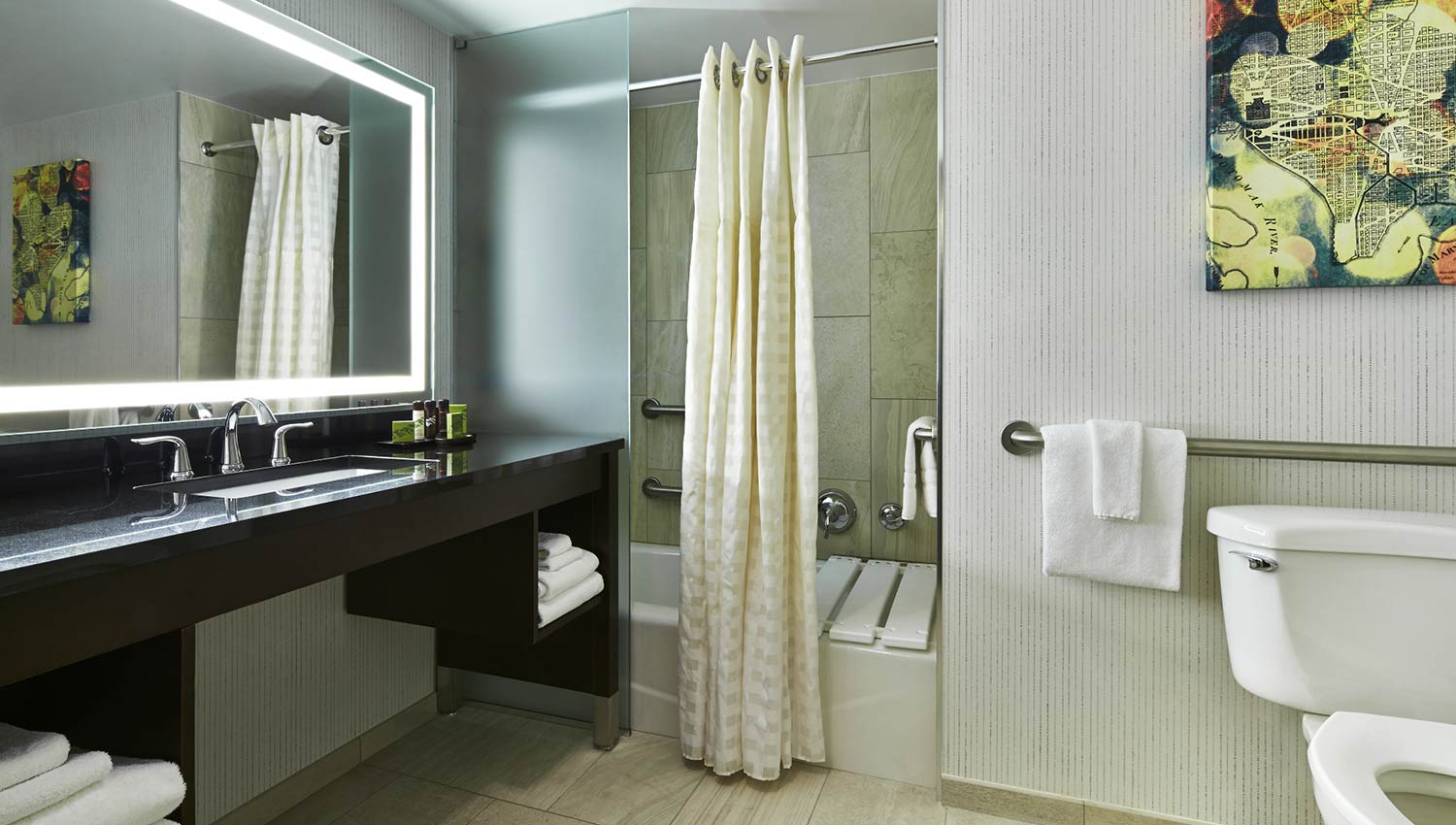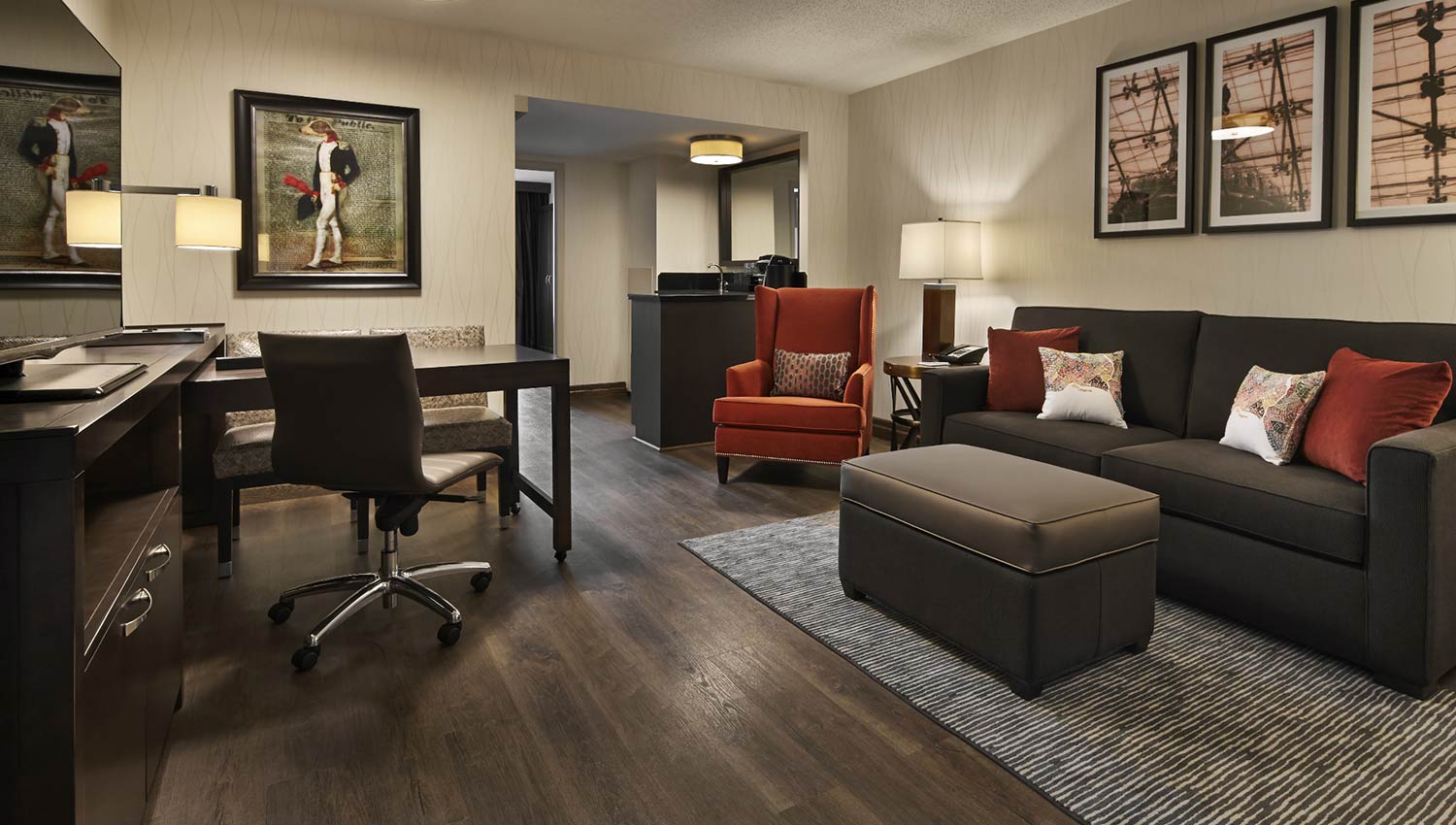 Project Highlights
The guest suites saw the installation of 100,000 square feet of vinyl flooring as well as the addition of 52 new King Suites.

Conscious of green practices, the guest suites also include cork underlayment, which is a renewable source and recyclable.

The public space portion of the renovation involved the creation of over 1,000 square feet of lobby space as well as a number of upgrades, including a cantilevered buffet in the café.

The addition of Willie's Bar offers a new full-service, 20-seat bar to the Atrio Lounge. The bar is named in honor of the hotel's longtime sous chef Wilfredo Benavides, who passed away from Lou Gehrig's disease in 2013.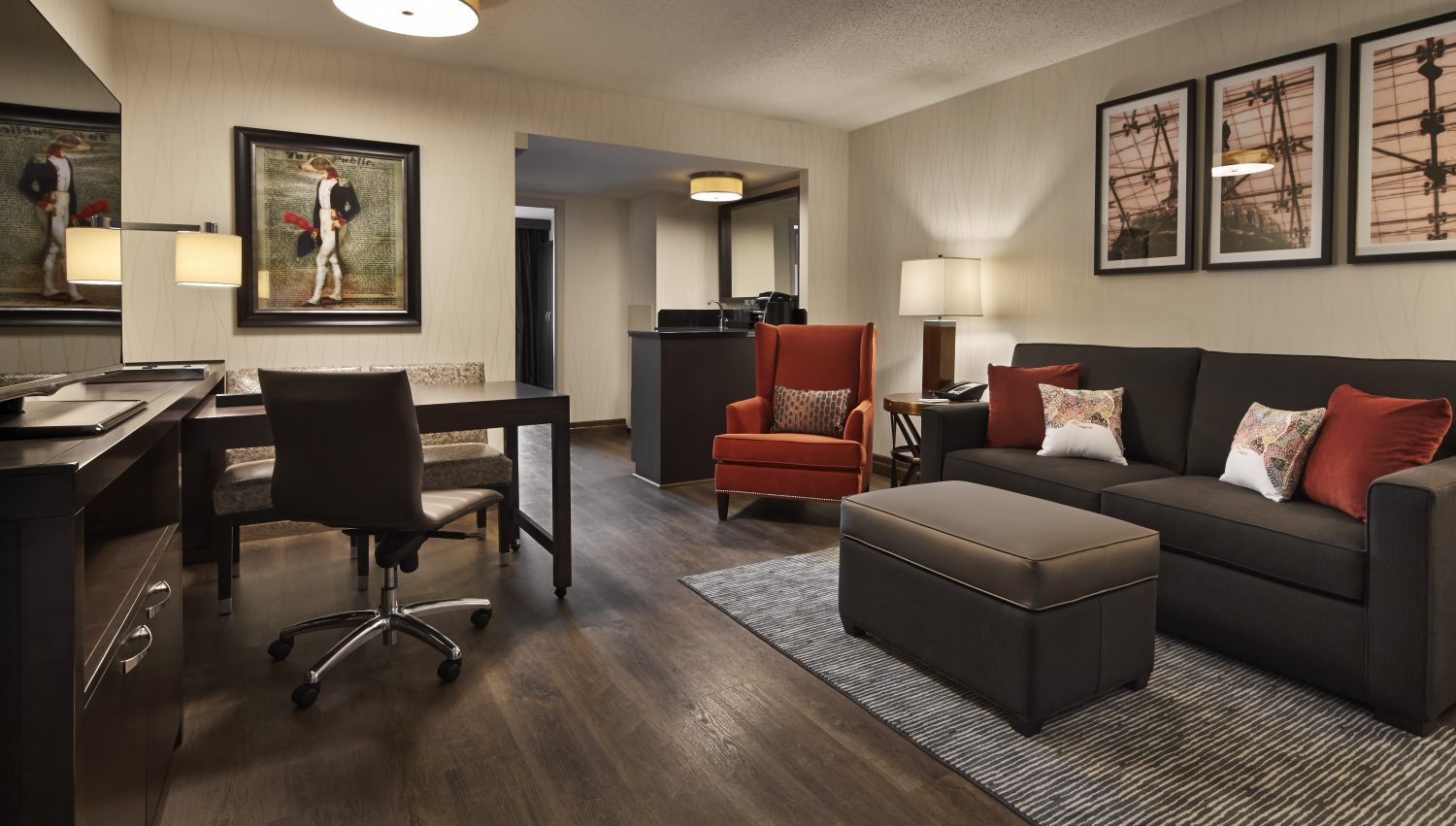 Overview
Project Scope
The 14-week renovation was comprised of 198 guest suites (consisting of the conversion of three guest suites to ADA suites as well as 57 tub-to-shower conversions), back-of-house and retail space, lounge/lobby, motor lobby, Atrio Café, and a new bar.